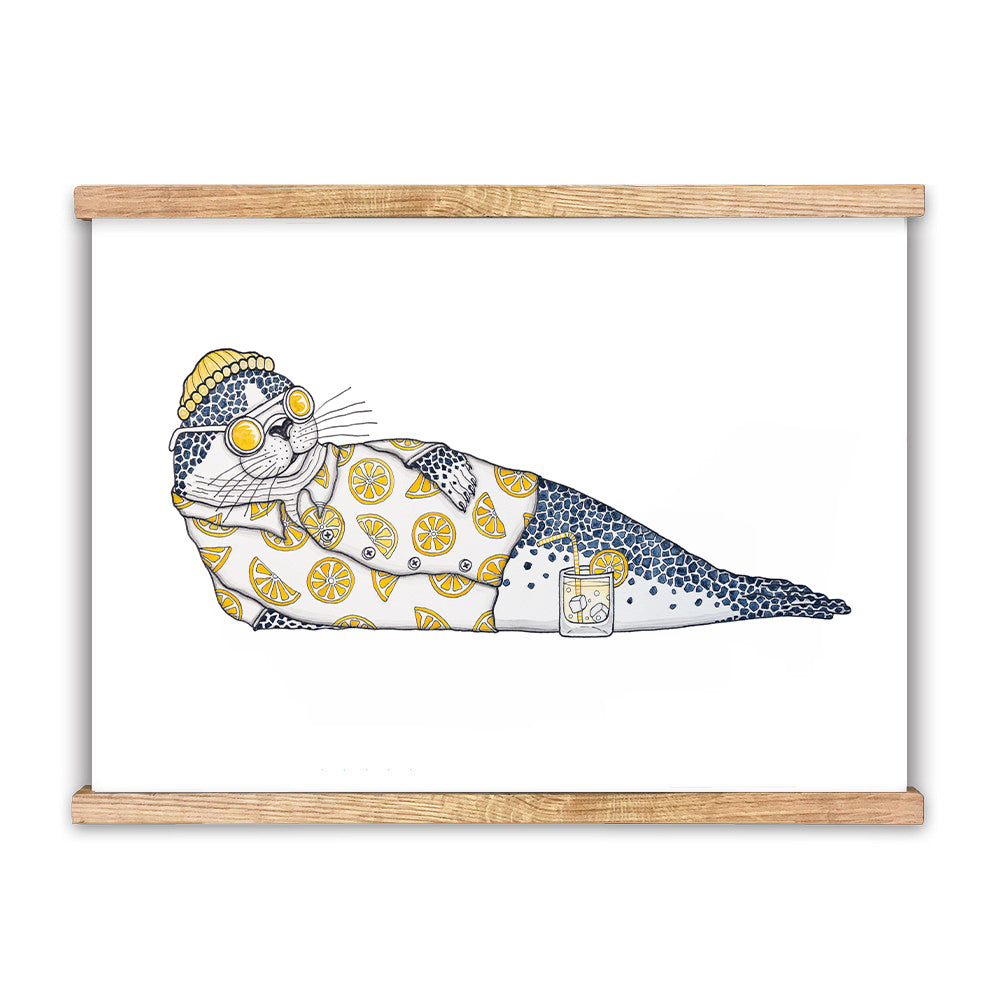 The Story
The importance of finding just the right rock to pose on is no longer enough for the modern seal. The trends of the time also require the right fashionable presentation if its social status is to follow the ever-higher demands of evolutionary development. Since seals already attract the opposite sex by demonstrating their ability to sing and make bodily movements, biologists predict that it won't be long before seals take over the cities' karaoke bars.
Product Information
• SIZE: A3
• FABRIC: Printed on Cradle to Cradle Certified® paper
• PAPER TYPE: 250 g.


1 Product = 1 Seatree
For every LAKOR product you buy, a mangrove tree is planted along the coast of Madagascar. With your help biodiversity will thrive and locals are provided with both jobs and a natural protection of their coast line.