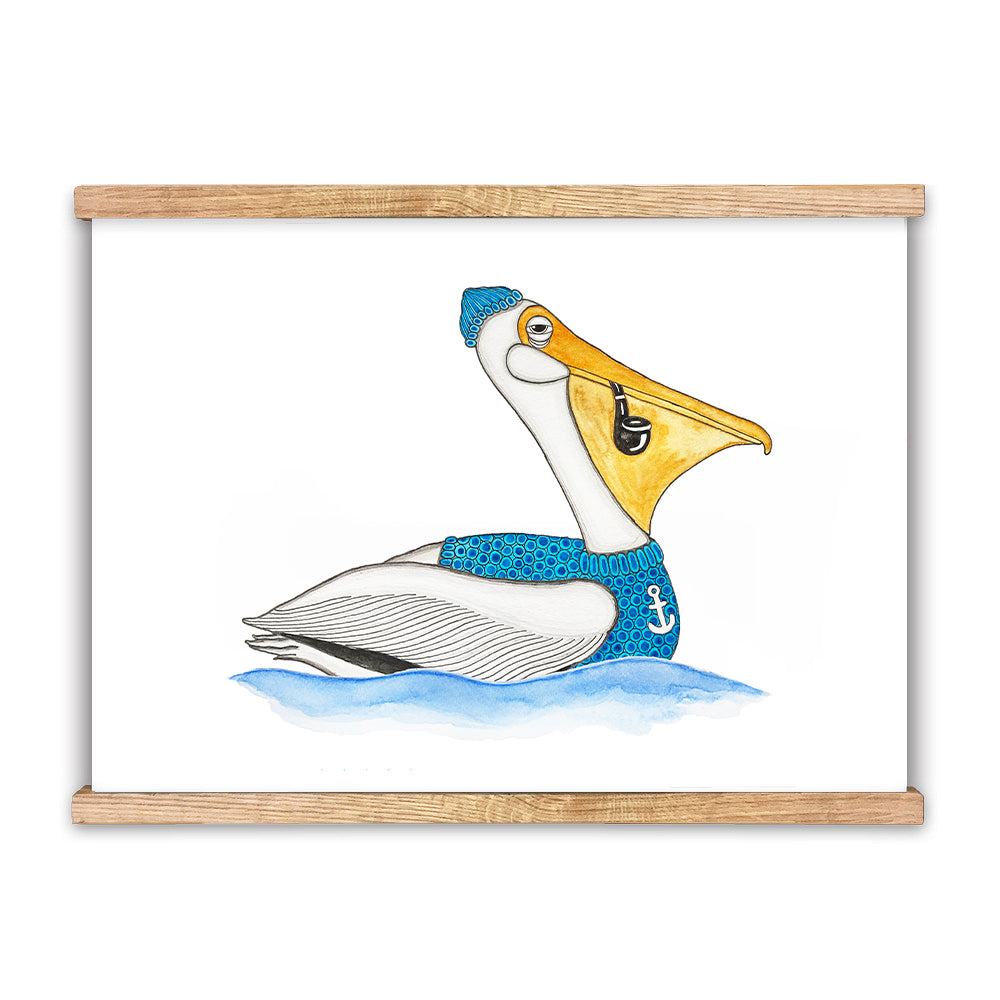 The Story
Every morning the pelican came swimming towards the pier with smoke billowing from its pipe, and with a hunger for life and deep-fried fish. For years, the pelican had been studying the daily routine of the people at the harbour. On a late evening in July, everything was perfect and while tweeting the Mission Impossible theme song, he tiptoed over the pier and through an unlocked door to the Fish & Chips stall. The reward was a divine orgy of breaded seafood. 
Product Information
• SIZE: A3
• FABRIC: Printed on Cradle to Cradle Certified® paper
• PAPER TYPE: 250 g.


1 Product = 1 Seatree
For every LAKOR product you buy, a mangrove tree is planted along the coast of Madagascar. With your help biodiversity will thrive and locals are provided with both jobs and a natural protection of their coast line.