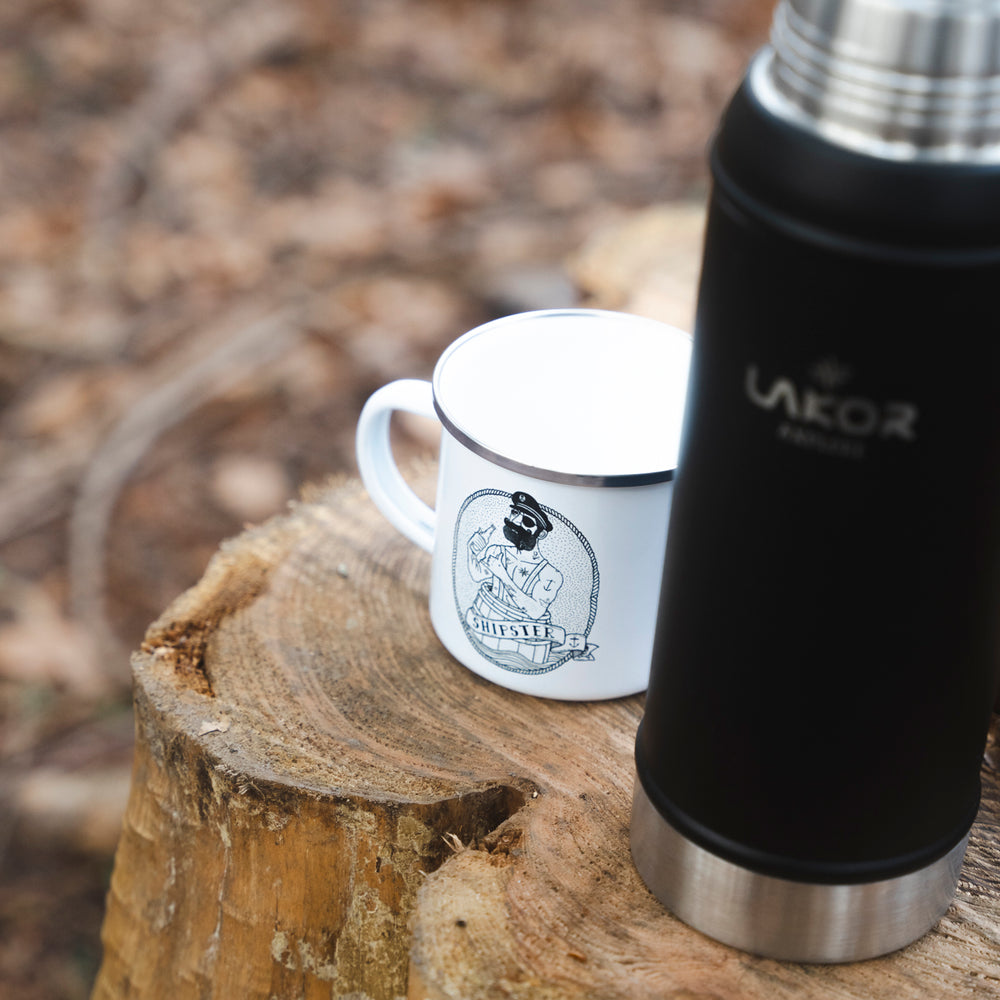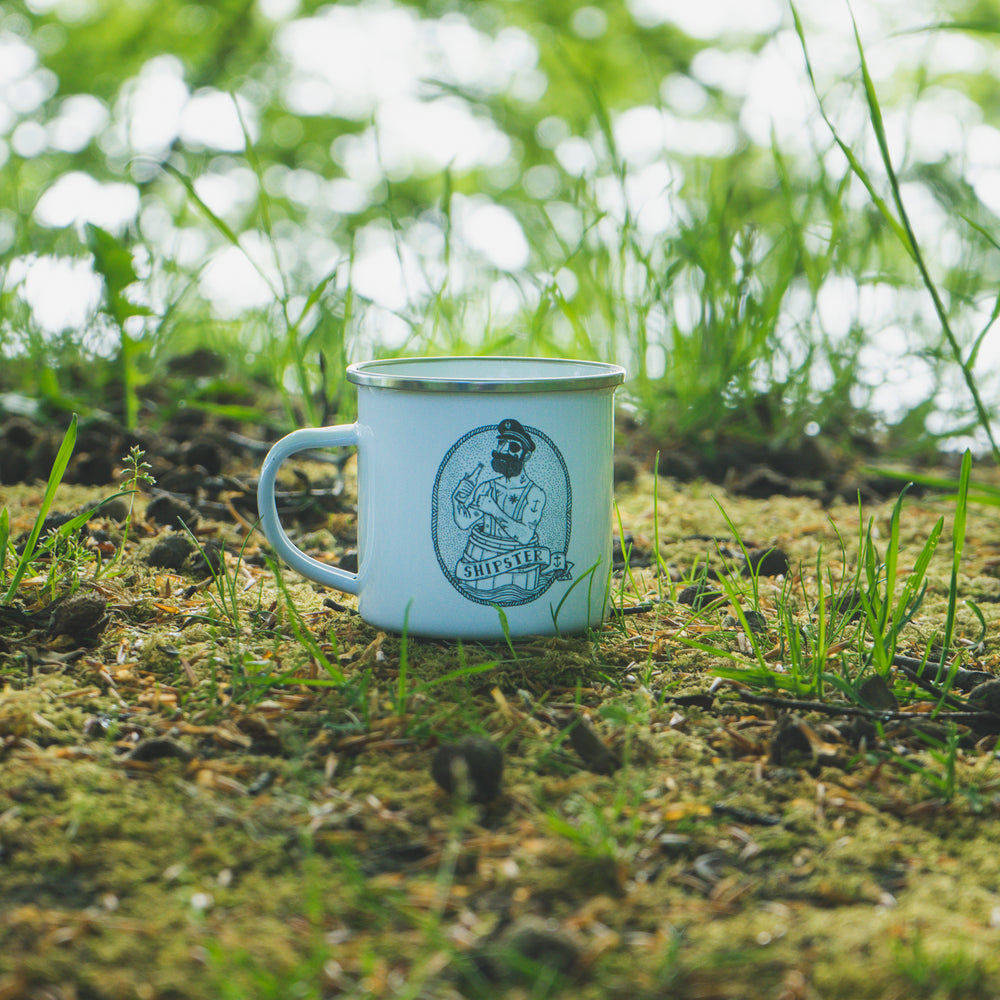 The Story
The Shipster is the first character in the LAKOR universe and the child that the old Danish fishermen and Captain Haddock never had. The original version on a T-shirt has been a bestseller for many years and this newer version is an homage to the legendary figure. 
Product Information
Our mugs are handmade and coated in a white enamel. This makes each mug slightly different, and irregularities are perfectly normal. The mug be dishwashed but when used on a daily basis, washing by hand is recommended.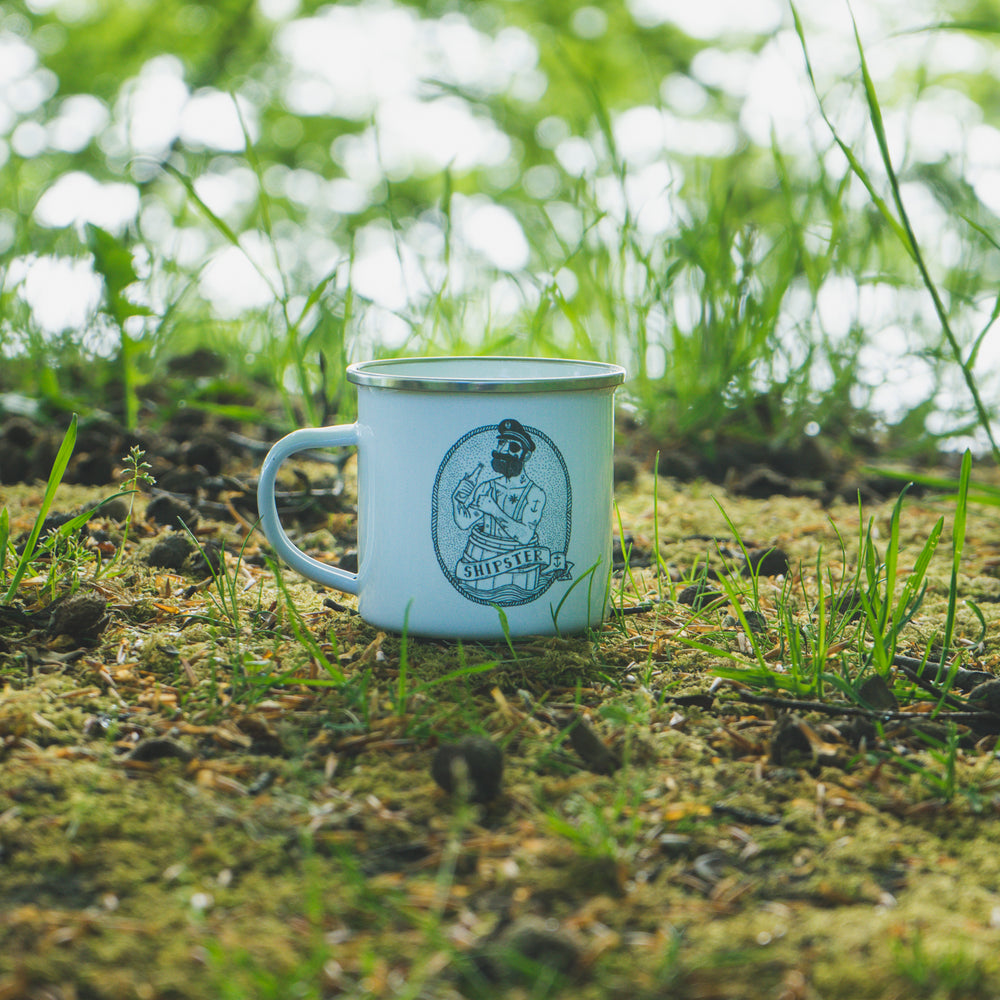 1 Product = 1 Seatree
For every LAKOR product you buy, a mangrove tree is planted along the coast of Madagascar. With your help biodiversity will thrive and locals are provided with both jobs and a natural protection of their coast line.
Classic Shipster Enamel Mug