The Story
A wise captain once said "Never turn your back…" before being swallowed whole by a wave washing over the deck. We have allowed ourselves to finish his sentence in this design.
Product Information
• COLOR: Blue Night
• FABRIC: 100% Organic Cotton
• FIT: Regular Fit
• WASH: 30 degrees


Highlights
• Hand drawn designs
• Pleasant soft quality
• Danish design - Manufactured in Portugal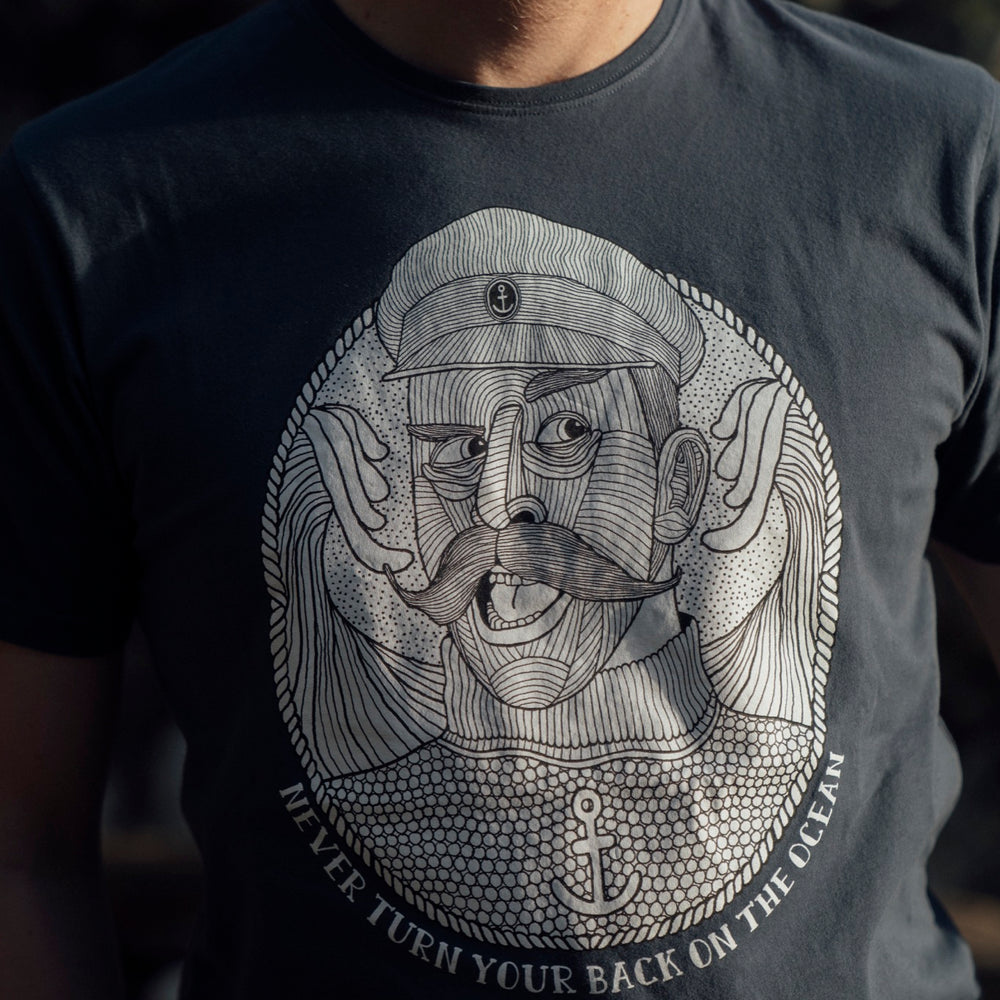 1 Product = 1 Seatree
For every LAKOR product you buy, a mangrove tree is planted along the coast of Madagascar. With your help biodiversity will thrive and locals are provided with both jobs and a natural protection of their coast line.