The Story
This birds' Danish name is Mallemuk, a fabulous and extraordinarily perfect name for a bird. Although striking similarities to seagulls are apparent, this bird was made unique by its name-giver.
This Northern Fulmar is depicted in its characteristic "why-the-birdexcrement-did-I-choose-to-breed-in-Svalbard" position. If it had Turtle-like disappearance skills, without a doubt, it would have made use of them. As substitution for the warmth and shelter a turtleshell provides, this Fulmar was equipped with a little hat to protect it from harsh weather.

This design is drawn with a pencil, a pigment liner and watercolors.

Product Information
• COLOR: Off White
• FABRIC: 100% Organic Cotton
• FIT: Regular Fit
• WASH: 30 degrees


Highlights
• Hand drawn designs
• Pleasant soft quality
• Danish design - Manufactured in Portugal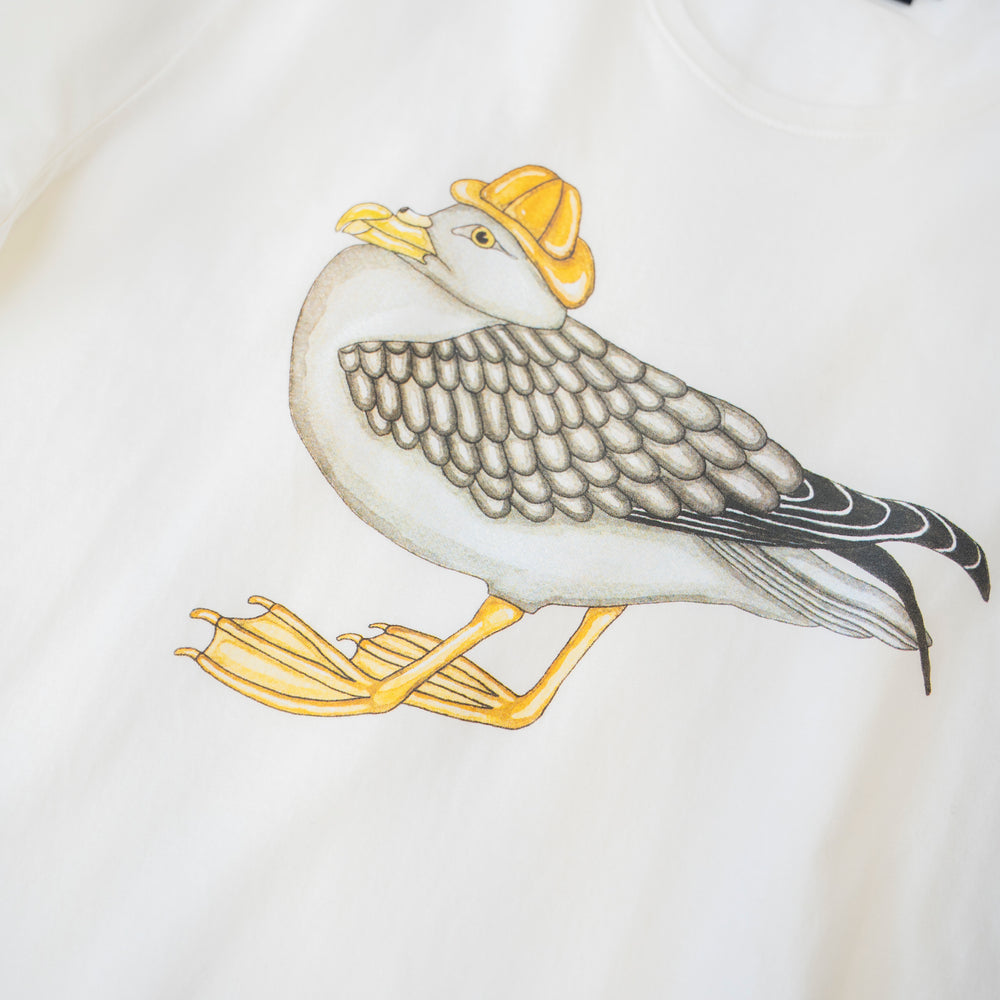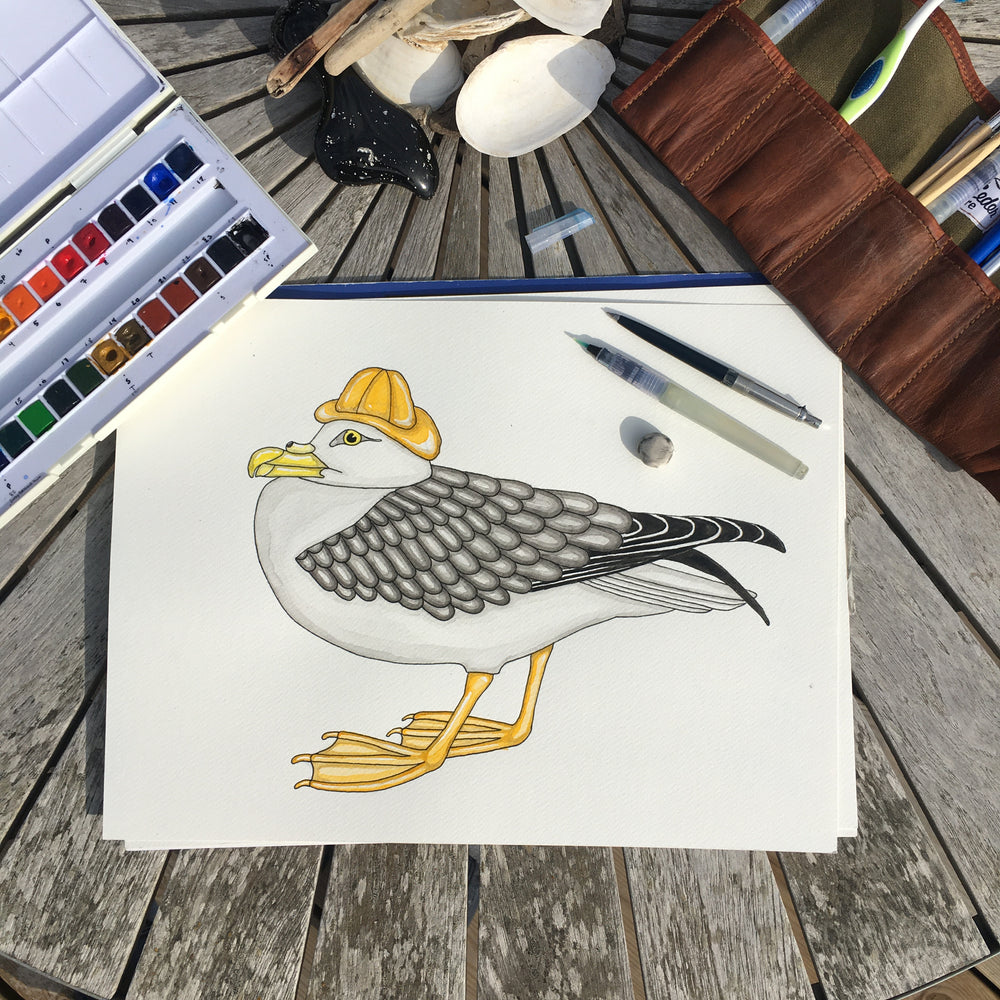 1 Product = 1 Seatree
For every LAKOR product you buy, a mangrove tree is planted along the coast of Madagascar. With your help biodiversity will thrive and locals are provided with both jobs and a natural protection of their coast line.