The Story
This picturesque puffin perused the weather reports and not even the evilest eel could stop him from riding the predicted waves.
Both visually and literally, the puffin is equipped with a natural wetsuit and although they are known as mediocre at flying, this puffin is an excellent flyer. On breaking waves.
Product Information
Our mugs are handmade and coated in a white enamel. This makes each mug slightly different, and irregularities are perfectly normal. The mug be dishwashed but when used on a daily basis, washing by hand is recommended.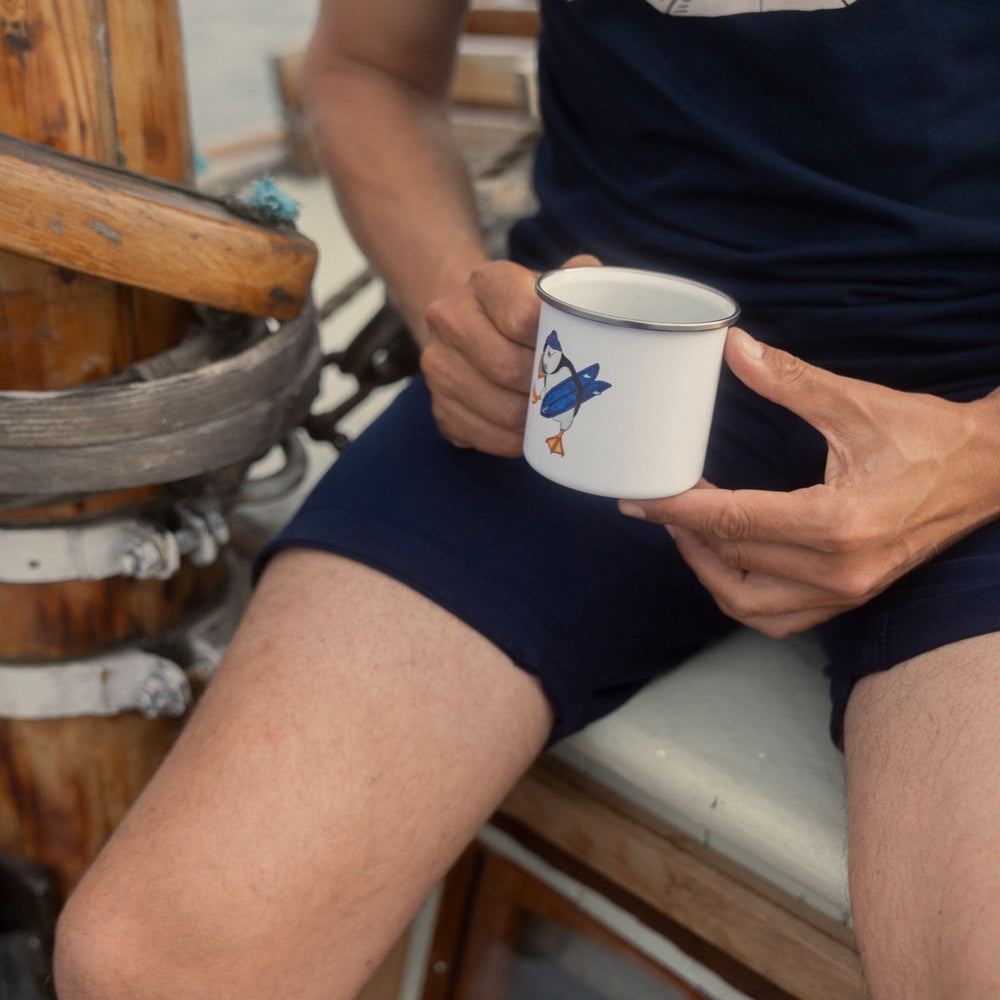 1 Product = 1 Seatree
For every LAKOR product you buy, a mangrove tree is planted along the coast of Madagascar. With your help biodiversity will thrive and locals are provided with both jobs and a natural protection of their coast line.